Online SEPA direct debit and mandate management software
2 months' free trial with no commitment
Manage your direct debits
Automate your SEPA direct debits
Monitor your due dates by subscriber
Recover your unpaid orders
Beware of fraud during the summer vacations!
Scammers often take advantage of vacation periods, and therefore the absence of regular users, to launch fraud attempts.
This summer, be extra vigilant and make sure to raise your teams' awareness. Never give out your login details and your company's sensitive information. To learn about all the best practices in payment security.
Download our white paper on the subject!
New functionnality: e-mandate
E-mandate allows you to have your customers' direct debit mandates signed digitally
Direct-debits now features a digital signature function for your mandates. Following signature, the application automatically archives and updates your customers' e-mandates.
To know more about mandates management and e-mandates in Direct-debits
EBICS in Germany and Austria
Direct-debits can also communicate with your German and Austrian banks
Using EBICS, you can send your orders to the bank directly from Direct-debits, as well as receive notifications of unpaid orders.
Find out more about working with EBICS here
Software adaptedto your profession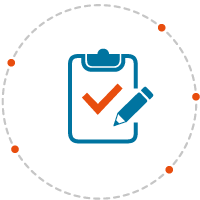 Rates dependent on your volume of transactions
Automated mandate reference
Digital mandate signature
Collections made more reliable
Reduced risk of failed payments
This solution does not fit your needs?
Discover all our software