Automate your direct debit payment schedules with Direct-debits
2 months' free trial with no commitment
The terms and conditions for processing your due dates with Direct-debits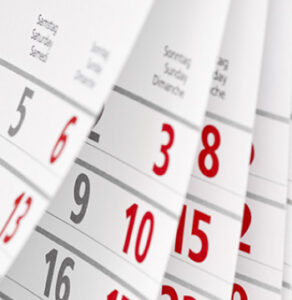 Direct-debits is a European, multilingual and multi-bank solution that contributes to automating the processing of direct debit due dates thanks to:
Display and assisted control of SEPA direct debit due dates
Automatic file preparation (XML, SEPA) by due date
Splittingdirect debit remittances by sequential status: FIRST or RECURRENT

Automatic order sending via the EBICS T/TS or FTP protocol, or by depositing the file on your bank's website.
The tools for automating your SEPA direct debits
In order to automate your direct debit payment schedules, Direct-debits relies on:
The creation of a database of customers and their contracts by means of file entry or importation (CFONB, AEB or text with separators)


The implementation of your direct debit payment schedules according to your needs:

Length of customer contract: limited or tacit renewal
Direct debit frequency: monthly, bimonthly, quarterly, etc.
Due date amounts: fixed or variable
Automated management of the compulsory references for SDD direct debits (SEPA Direct Debits)
The Follow-up of your dashboards:

Contract statement by customer account: direct debits collected, outstanding balance due
Management of your forecast direct debit collection: by type of contract, by date
Analysis of your collection statistics: by type of contract, date and due date
Configurable editing of reminder letters for unpaid orders

Exporting information for editing :

Personalised sales letters
Supporting documents for fiscal or accounting purposes
Thanks to Direct-debits, don't worry about specific tasks related to SEPA anymore!
Benefits of Direct-debits